Innovations are needed for an aging population

Monitoring presence, falls and liveness
Many elderly and chronically ill are in need of supervision mainly at night. Home visits at night are not appreciated by everyone. Doors that open, rattling keys and lights that are lit can be annoying for those who are easily awakened. eazense is a complete solution for supervision without camera surveillance and is therefore not a violation of privacy. eazense is based on radar technology in the form of a sensor that sets up eg. bedroom. The sensor is connected to a cloud service such as the care provider eg. the home service can connect to via mobile phone, tablet or computer to receive deviations in the form of a notification that you can act on.
The sensor is certified to detect presence in a room or bed and to check that a person has not fallen out of bed and is alive. Soon other services such as vital sign detection will be available with the sensor.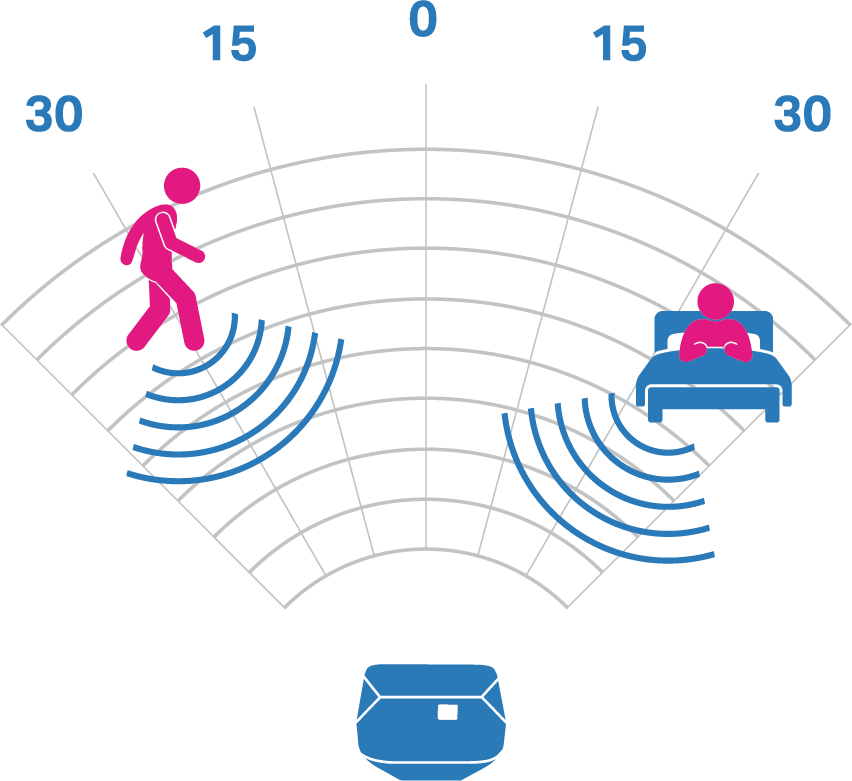 High comfort and safety with eazense
AI is pioneering for the e-health market. eazense uses AI for prevention and continuous learning. In this way, eazense will get to know a person in need of supervision and become better and better at detect suffering.
The eazense sensor provides a high-level service to the end user and a major advantage is that the user does not need to have a device on the body, a so called wearable. Signal processing and signal analysis are performed in the sensor itself and in the cloud service.
Examples of such services are:
Patient X sleeps well with a breathing rate of 23/min.
Patient Y has fallen out of bed.
Person Z has a walking speed that deviates from the normal.